Be my Bear
Teddy bear making kits are available to buy for you to create that special party for a child at your own home or anywhere! Guaranteed fun to keep them occupied with a special, personalised teddy bear to keep forever!
The bears come with a plain white t-shirt that can be decorated and personalised with sparkling gems, beads, and fabric pens (not supplied) for the ultimate customised top.
Choose your bear! Stuff your bear! Make a wish! Think of a Name!
Decorate a t-shirt for your bear! Adopt your bear!
Large choice of bear skins available in two sizes: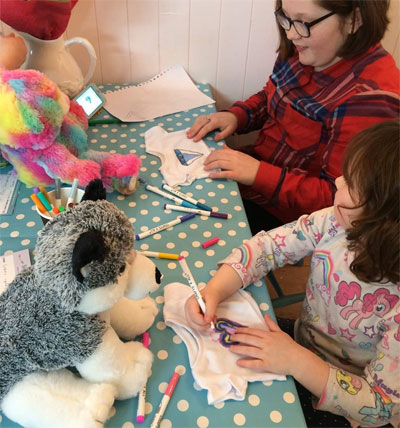 16" bears £20 / 8" bears £15
No sewing required. Easy instructions included.
Each kit contains:
1 x bear skin
Soft stuffing
White t-shirt
Wishing star or heart
Birth certificate
Carry bag
Activity sheet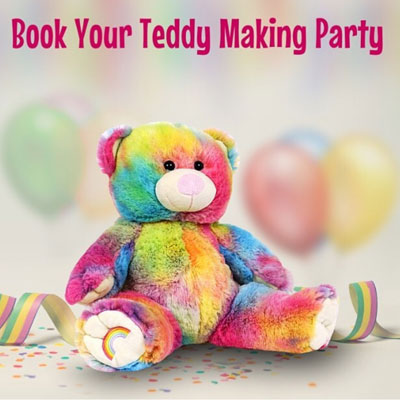 Please note:
Minimum 5 working days' notice is required to order the bears required.
On occasion, some may be out of stock, you will be advised of this the same day and asked to choose an alternative. (Although this rarely happens!)
There is a minimum spend of 5 kits.
This service is supply only (no member of staff will be holding the party for you).
Collection from Pot-Sian or delivery/postage at a cost.
Please click on the 'shop' link to view bear skins.